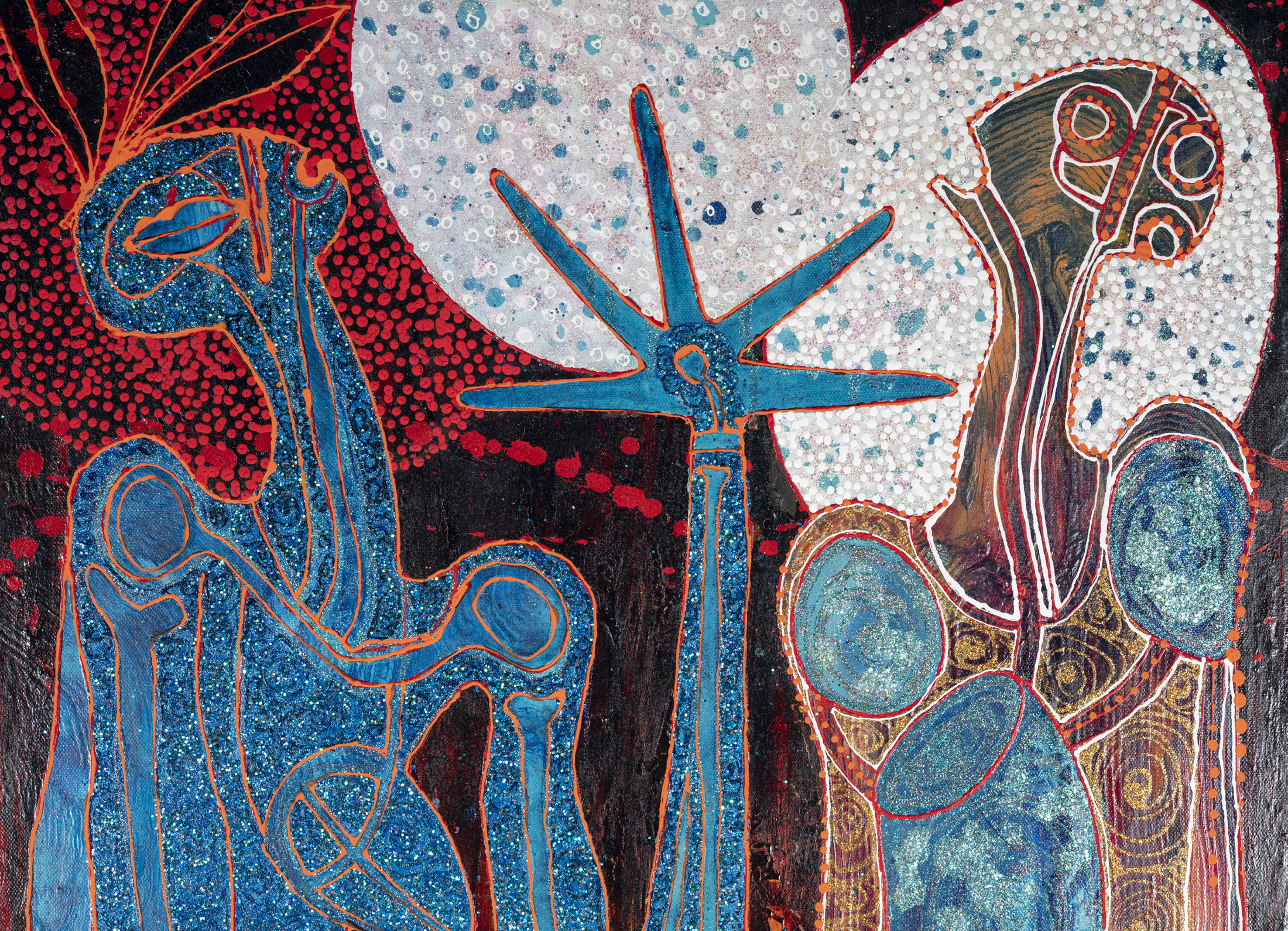 Aboriginal and Torres Strait Islander viewers are warned photographs/videos on this website may contain images of deceased persons which may cause sadness or distress.
Legacy: Reflections on Mabo
Legacy: Reflections on Mabo celebrates the man behind the game-changing Native Title Act, Eddie Koiki Mabo. Co-curated by Gail Mabo, Dr Jonathan McBurnie and Kellie Williams, the exhibition brings together a selection of 22 works, by 25 Indigenous and non-Indigenous artists, in the spirit of reconciliation twenty-five years after the historic achievement.
Each artist has responded to an aspect of Eddie Mabo that they are drawn to, whether it is his life, politics, activism, or legacy. The works come together in surprising ways with reverence, compassion, anger, sadness and respect, celebrating a man who was both a rebel and a dreamer.
SEE THE EXHIBITION IN PERSON
Book in to see our current exhibition Legacy: Reflections on Mabo, visit the new studios, Aerie Creative Ecology and experience the newly redeveloped public spaces. • Current restrictions in place include density quotas for indoor spaces, adherence to social distancing measures and the carrying of a face mask on your person when in public. • Inline with the above recommendations we will be running 2 x 60min "Visit and Explore" sessions Wed - Sat, 11 AM & 1 PM. Each session will be limited to 20 people maximum.