····· artist statement
....
Sites of resistance (series) is a memorial to my paternal grandparents who were engaged in acts of resistance in Bjelke-Peterson era Queensland. Inspired by the activism and proud family legacy of Eddie Koike and Bonita Mabo, the portraits, which are paired with one of their many sites of activism in and around Brisbane, are an homage to a time that older members of my family refer to as 'the struggle'. The postcard-sized ceramic panels are not perfectly rectangular, with blunt edges and pinched corners. Experimentation in materiality and the handmade, including their embedded connotations are at the forefront of my practice – such as the way in which porcelain is graded, with purity and whiteness being the ideal features. Sharing these intimate family histories – historical snapshots of some of those who were instrumental to the establishment of the early Indigenous services of Brisbane (some which have been omitted from public record) – act as reminders of our collective predecessors. Like Mabo has left a national footprint, every town also had and have figures engaged in their local struggle – real community leaders. Excerpt from plaque at Georgina Hostel: "This hostel is dedicated to the memory of Georgina Margaret Thompson Davidson OAM for her loving devotion to the Aboriginal, Islander and underprivileged peoples of Australia. Opened this 24th day of February, 1990 by Pamela Hope Mam, GTSRN. We think of you in silence We often speak your name But all we have are memories And your photo in a frame."
····· Katina Davidson
....
····· artist's bio
····· Katina Davidson identifies as a Kullilli and Yuggera woman and a descendent of the Purga Mission with maternal non–Indigenous Australian heritage. Her father's mother, Georgina Margaret Thompson oam's family were originally from the Ipswich area (Yuggera Country) and were residents at Deebing Creek Mission in the early days under the Aboriginals Protection and Restriction of the Sale of Opium Act of 1897 and it's amendments, commonly referred to as The Act.
Her grandfather, Donald Davidson's family were taken 1000kms by carriage from Thargomindah in the early 1900s to Deebing Creek Mission before being transferred to Purga Mission, after Deebing Creek closed. A portion of the original Purga Mission property was handed back to its Elders and descendants in the early 1990s. There is a cemetery onsite that is for Elders and descendants of the original Purga occupants to be buried. Her grandfather was born under the birthing tree at Purga Mission in 1933, and buried there in 1993. She has often visited this site since childhood and holds fond memories of camping and playing, as well as heartfelt memories of funerals and the long procession between the property and the cemetery across the road.
Katina Davidson Sites of Resistance Series 2019 oil on porcelain 10.7 x 13.5cm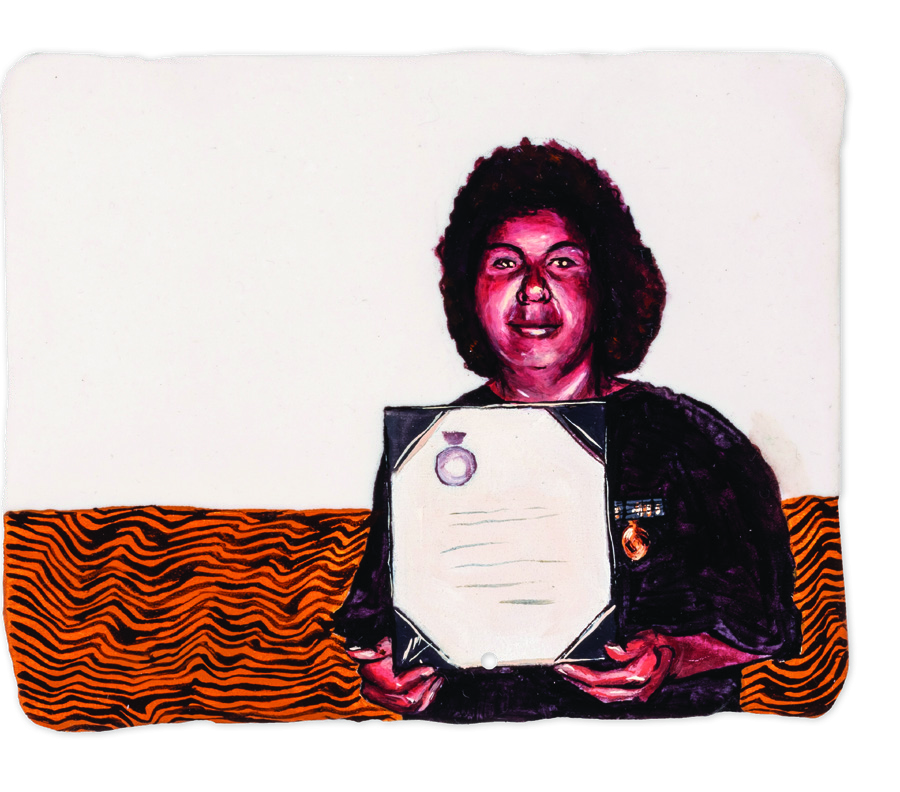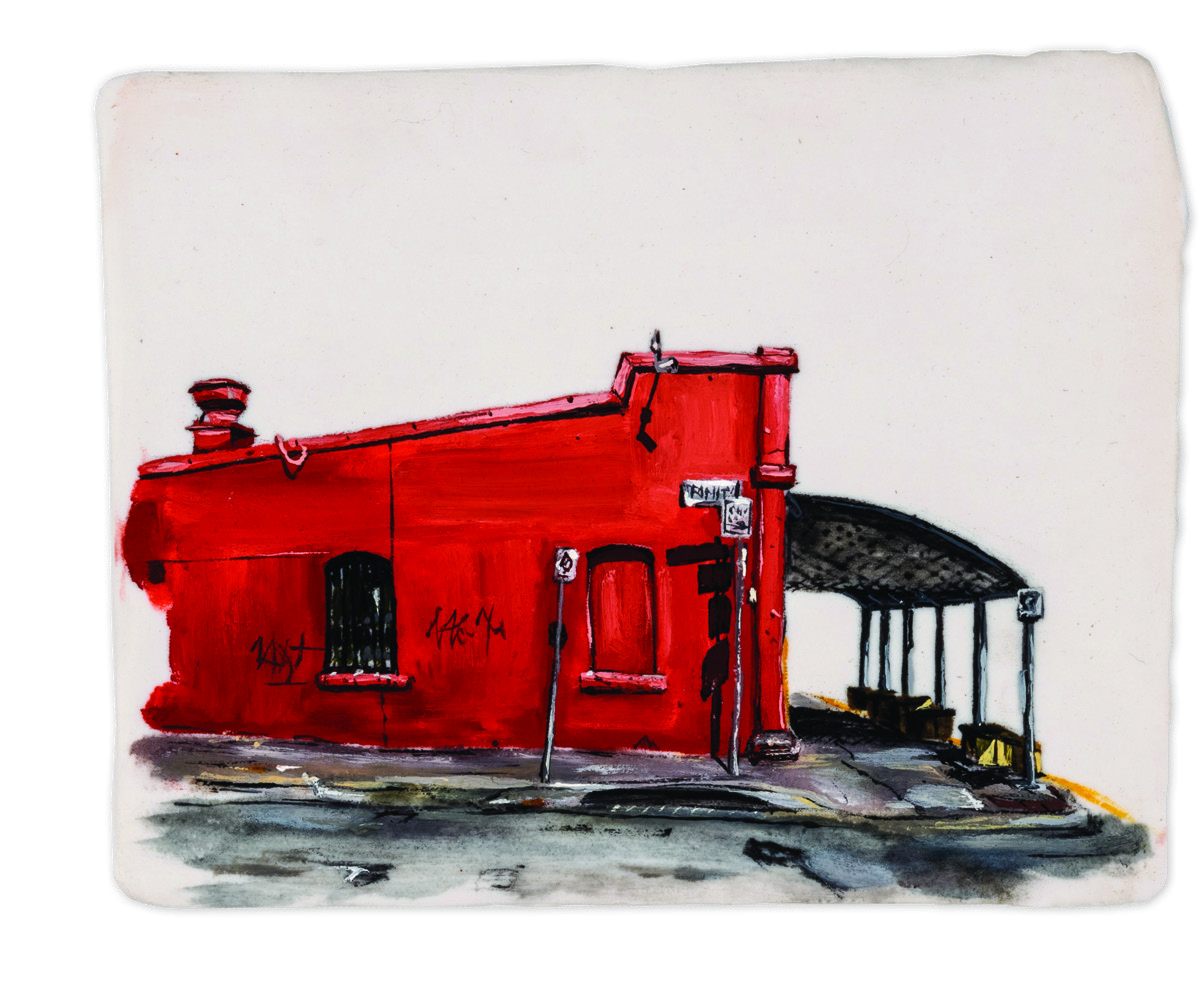 Explore the exhibition
All
/
Preservation
/
Place
/
Personal
/
Political