Burrinja Climate Change Biennale presents
Yerrin biik dhumba
Aunty Kim Wandin, Chris Joy
and Ryan Tews with Lewin Wandin-Bursill ⁠
Dec. 10, 2022 ~ Feb. 26, 2023 | Yarra Ranges Regional Museum
Yerrin biik dhumba means bush country speaks in the past & present. Through this new work, Wurundjeri Woi-wurrung elder & artist Aunty Kim Wandin, Chris Joy & Ryan Tews encourages us all to listen to the bush as a living & dynamic entity with an important message for us.
Yerrin biik dhumba is a protest: against the continued disregard of First Nations' practices & voices in the conversation & response to climate change; the logging projects which are decimating native forests; & short-sighted, infrastructure-focused responses to addressing the immediate effects of the climate crisis.
The resulting work weaves together the imagery, sounds & scents of Wurundjeri Country with the wood carvings of Wurundjeri artist Lewis Wandin-Bursill to present a sensory & thought-provoking experience. Inspired by his great uncle William Barak, a ngurungaeta (leader) of Woi-wurrung, Wandin-Bursill's carvings acknowledge the presence of Aboriginal people who have been here since the beginning of time. Transporting audiences to Wurundjeri Country, this work suggests that change is only possible when we work collectively to protect what we have. The precious bushland & forests that define the Yarra Ranges are a vital carbon sink & the last remaining refuge for everything that is Country – wildlife, water, people & plants.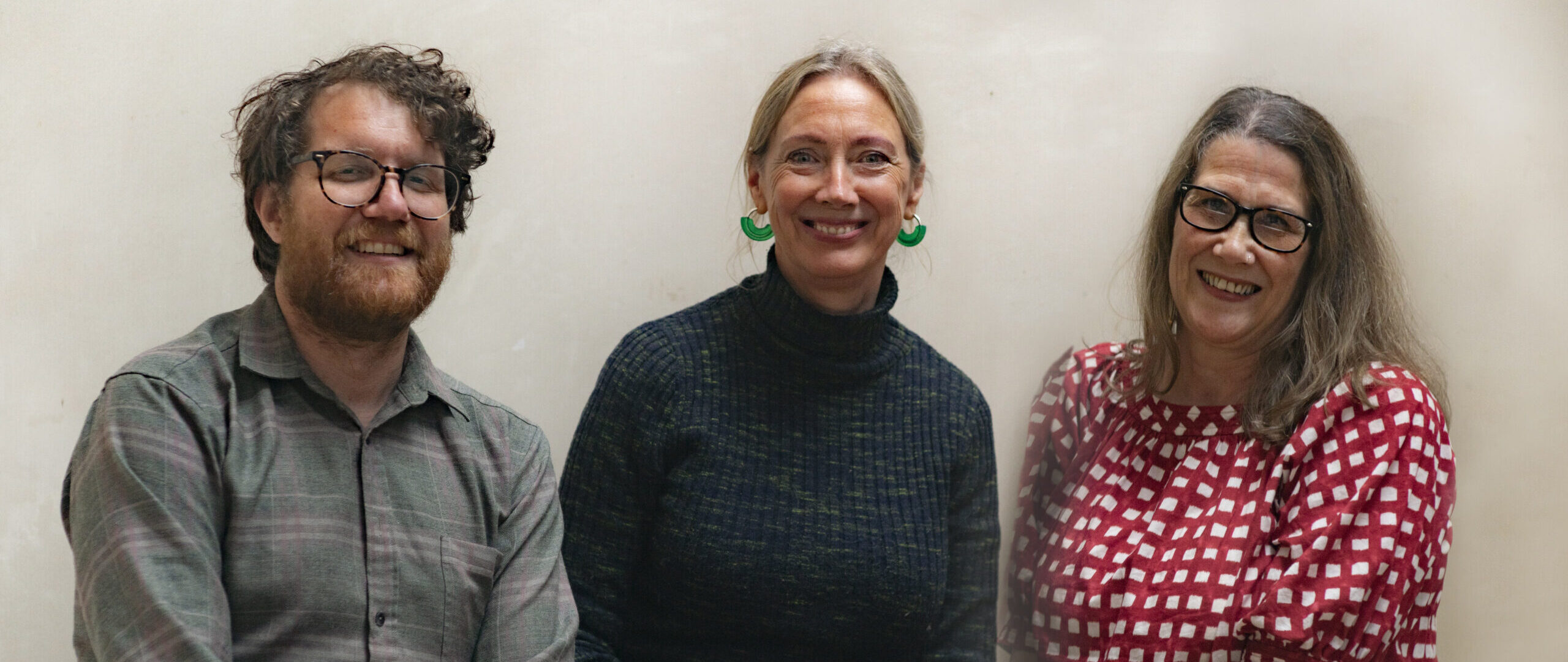 artists' bios
AUNTY KIM WANDIN is a Wurundjeri Elder of the Woi-Wurrung language group. She has lived and worked 'On Country' in Healesville her entire life. Her traditional basket making has been handed down to her by direct lineage: from her Grandmother, her Great Grandmother and the Ancestors. Aunty Kim's work represents a significant cultural position within the South East of Victoria as part of an important group of arts practitioners. Her work adheres to and references cultural practices.
As a leading Aboriginal artist, Aunty Kim is exploring contemporary genres that both enhance and compliment her design work, basketry and fibre pieces. Her work speaks of space, texture and light, while giving reference to notions of movement. As an Elder, she advocates for strengthening culture and self-determination with Aboriginal people. She generously shares her knowledge with non-Indigenous people with thoughtfully prepared "Welcome to Country" and 'Smoking' ceremonies, as well as her consistent level of integrity working collaboratively with Local Government, organisation and individuals through workshops and as a private consultant.
Aunty Kim is a passionate, caring, professional Aboriginal woman and artist who is committed to her family, Ancestors, Elders and her Culture.
CHRIS JOY brings design, coordination, curation and community engagement skills to the project team. As a specialist in community program and projects, Christine's prevailing passion is Aboriginal – culture and its role in transforming social and environmental ecologies.
Her work at the Royal Botanic Gardens Victoria includes the creation of the Ian Potter Foundation Children's Garden. As a member of the design team, Chris spent two years researching the role of plants and nature, upon the sensory, emotional and imaginative inner landscapes. In one component of this project, and one of the many other art-in-landscape projects, Chris worked with Aboriginal artist Glenn Romanis, to create the design concept for the Welcoming Stone, now in place at the entrance of the Children's Garden. She has led many art-based projects in cultural organisations at community level. Chris collaborates on design and other projects with members of the Aboriginal community of Healesville and manages Hearth Galleries.
RYAN TEWS is a multi-disciplinary artist based along the Birrarung River in Warburton on Wurundjeri Country.
Collaborating respectfully with Aboriginal artists, Ryan is a photographer, video and soundscape artist and his practice aims to honour Country and protect natural ecological systems though awareness and respect.
Yarra Ranges Regional Museum
35-37 Castella St,
Lilydale VIC 3140
boxoffice@yarraranges.vic.gov.au
03 9294 6511
Please note Yarra Ranges Regional Museum will close for the Holiday period from December 23-27, 2022 and again from January 1-3, 2023 • Normal operating hours: Wed – Sun | 12pm to 4pm.

The Burrinja Climate Change Biennale is delivered in partnership with Yarra Ranges Regional Museum, ngurrak barring/RidgeWalk, Yarra Ranges Council and Your Library.

banner image credit
Aunty Kim Wandin, Chris Joy and Ryan Tews, Forest Scene with Carving, montage (detail)